Employment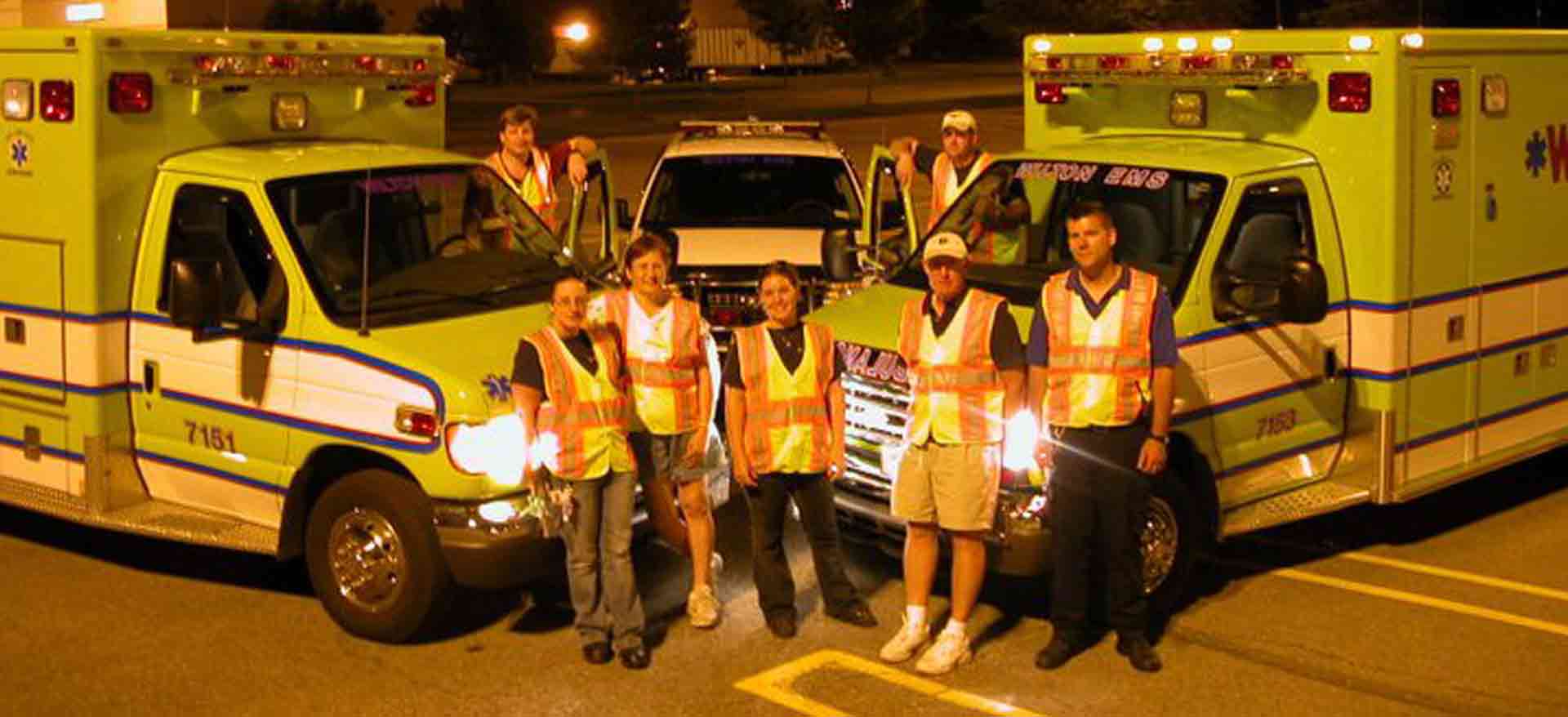 Wilton EMS believes that our most important asset is our field providers and staff.  Our commitment to providing superior pre-hospital healthcare starts with exceptional people, and is supported by our investments in continual improvement and training for mobile healthcare careers.
We want people who are committed to a career in helping others through a personal commitment to self improvement and be a leader in our industry and community.  We expect professionalism and compassion every time our staff are called to serve.
Wilton EMS employees enjoy the following benefits:
Competitive pay
Simple IRA with employer contribution
Uniform and training allowances
Fitness area
Accidental Death Insurance
Ample learning opportunities
About Volunteering:
Our volunteers also play an important life-saving role in the health and safety of their community. If you want to learn more about volunteering with Wilton Emergency Services, check out our Volunteer page here. Questions? Contact us online here or call (518) 581 9852.