Become A Volunteer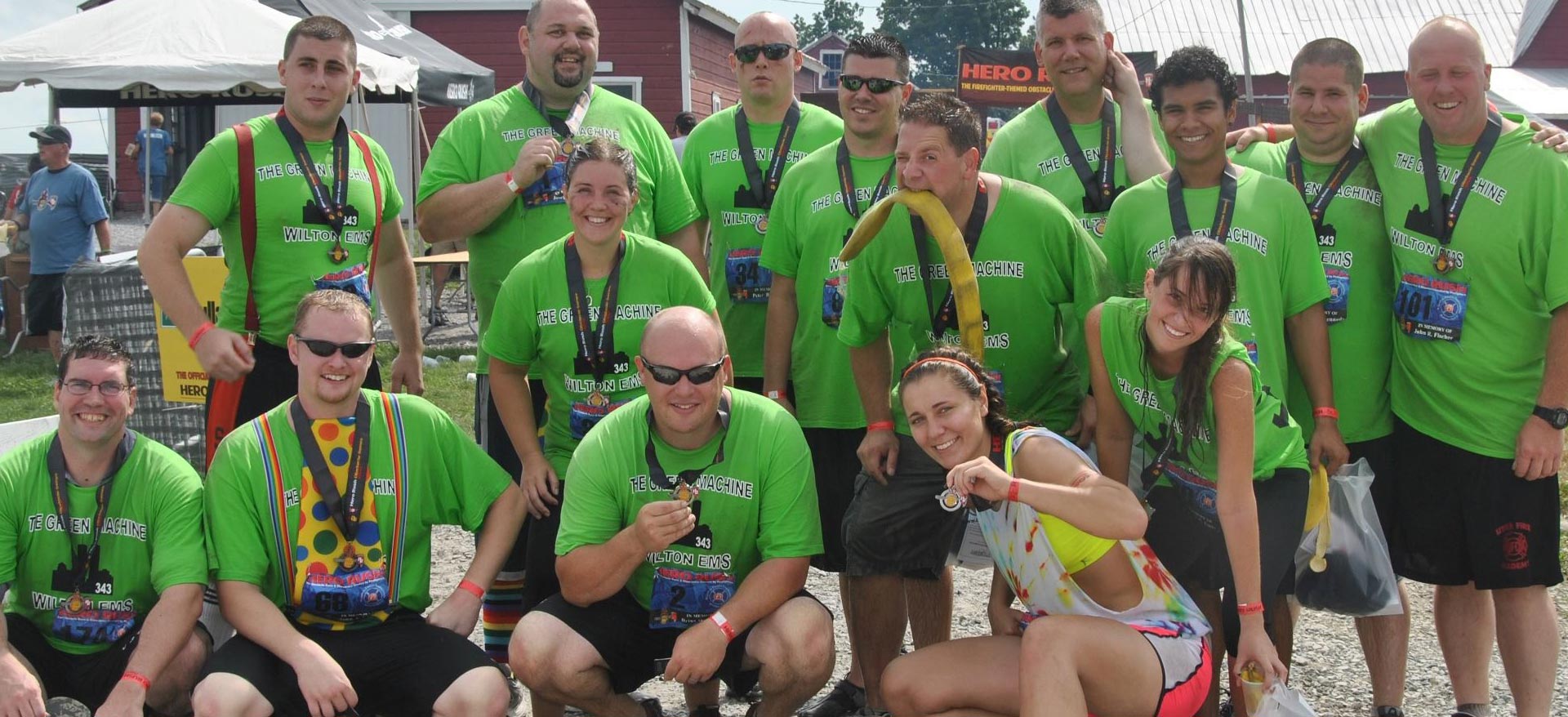 Congratulations! You've taken your first step toward becoming a volunteer at WEMS. It all starts with being interested and seeing what it's all about. If you are interested in becoming part of your community and looking to start a rewarding career, this is the best place to start.
You don't need to know anything about medicine to start learning. All current EMS providers started not knowing anything and as volunteer somewhere. You'll be able to tell right away if riding in an ambulance is something you want to do. It can be a very rewarding and fulfilling career helping people everyday. Volunteering at an agency like Wilton allows you to learn the skills you need to be successful, and build relationships with people who can assist you when or if you decide to make a career out of it. Wilton has an excellent track record of creating quality providers out of brand new volunteers, many carry on to become paid Paramedics!
After exploring the website, it's easy to see how being a volunteer at WEMS can be a fantastic opportunity with all the different training events and experienced providers that WEMS has to offer. It's a great place to start your EMS career.
There are a few requirements to being a volunteer at WEMS::
Must be 18 years or older
Must be enrolled in a EMT-B course within 6 months of becoming a volunteer (ask about how Wilton can help you with this!)
Required to volunteer a minimum of 12 hours a week (we are willing to work with individuals on an as-needed basis)
Membership Benefits:
INCENTIVE PROGRAM – WEMS volunteers earn points for on-call hours, training, committees, special events, and other miscellaneous items. Points may be used to purchase EMS equipment or materials for members in good standing. There is a six-month probationary period, at which time, members are not eligible for the program; however, points earned during this period will be accumulate until the volunteer receives full membership status.
SERVICE AWARDS PROGRAM – An active member earning 50 points or more for the year is eligible for the program. To become vested, a member must have 5 years in the program. On reaching age 65, the member can start to collect the monetary benefit.
VOLUNTEER AMBULANCE WORKERS EXEMPTION – NYS Tax exemption on real property owned by volunteers of WEMS is available. You must have 5 years of service and live in the town of Wilton to be eligible for the exemption.
TRAINING OPPORTUNITIES – WEMS members receive full EMS training upon joining the Squad. WEMS may sponsor EMT-B or Paramedic programs with a specific length commitment to the agency.
Social Events:
Standbys for Local Sporting Events
Ragnar Race
WEMS Christmas Party
Wilton Parkfest Event
…and many more!
The men and women who serve as volunteer Emergency Medical Technicians (EMT) are caring, courageous men and women who lead active lives and still find time to give back to their community. They live their lives like each and every one of us. They are teachers, plumbers, electricians, carpenters, business people and local storeowners. When they get home, they spend, as much time as possible with their families just to show them how much they love them. Yet, somehow, these men and women are different. They are special. Twenty-four hours a day, seven days a week, they make the lives of all citizens safer and more secure…without ever asking for a thank you or compensation.
They are our "hometown heroes."
Dare to be a Lifesaver. VOLUNTEER.
Interested in a Mobile Healthcare Career?
Mobile Healthcare is a career path that offers speedy medical training, allowing you to become an essential member of a caring healthcare team. Our training provides you with an opportunity to build your professional healthcare skills fast and jump in to serve your community. Visit our Employment page. Questions? Contact us online here or call (518) 581 9852.